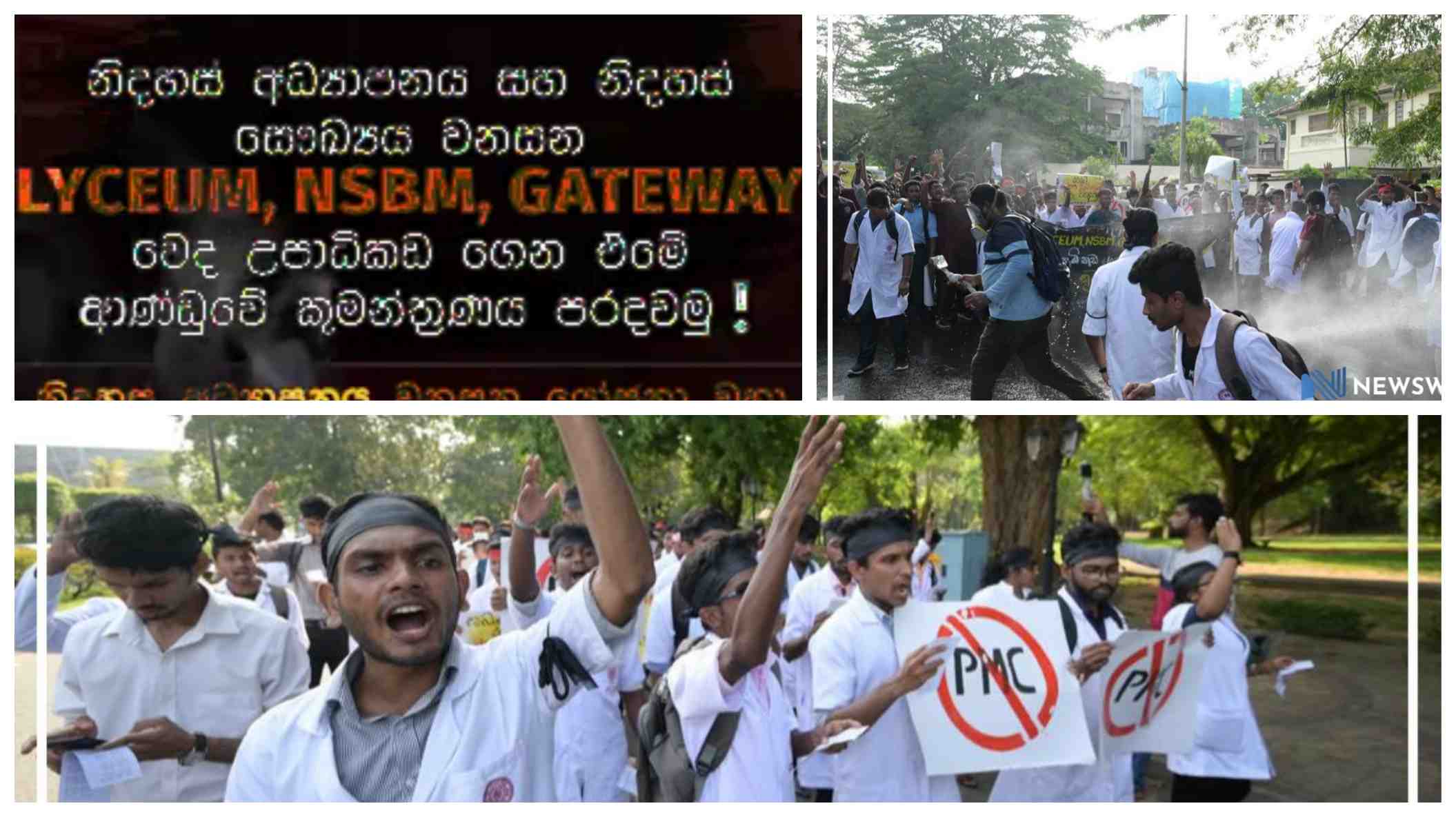 The Police have used water cannons to disperse a protest staged by Medical Faculty students.The Police took action to disperse the protesters as they were blocking the road at Horton Place in Colombo 07.
The protest march was organized by the students of Medical Faculties of all state universities.
Medical Faculty students had staged the protest against the alleged move by the government to grant medical degree-awarding rights to institutions such as Lyceum, Gateway and NSBM.
2023-05-16