President spearheads SL's economic revival & seeks Japanese investment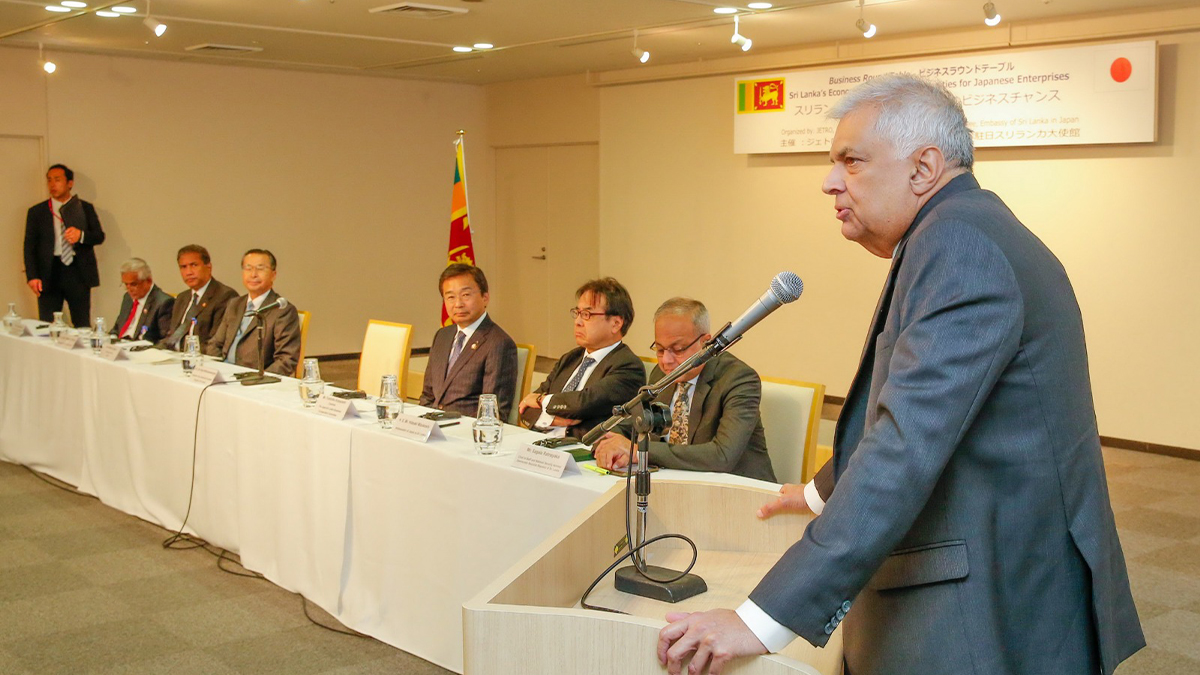 President Ranil Wickremesinghe actively engaged in a pivotal business round table on "Sri Lanka's Economic Revival & Opportunities for Japanese Enterprise," where he presented the nation's commitment to stabilizing and liberalizing the economy while actively inviting new foreign ventures. The event, jointly organized by JETRO, Japan-Sri Lanka Business Co-Operation, and the Embassy of Sri Lanka in Japan, aimed to strengthen economic ties between the two nations.
During the round table, President Wickremesinghe fervently outlined the ongoing efforts undertaken by Sri Lanka to restore stability and openness to its economy, presenting an inviting climate for foreign investment. With a clear vision to attract Japanese enterprise, he discussed the various measures and reforms being implemented to create a conducive business environment for potential investors.Recognizing Japan's significance as a vital economic partner, President Wickremesinghe emphasized the mutual benefits that can be derived from increased collaboration between the two nations. Sri Lanka's strategic location and skilled workforce were highlighted as key advantages, providing a gateway for Japanese companies to expand their operations in the region and leverage the country's emerging economic opportunities.
As Sri Lanka continues its journey toward economic revival, President Wickremesinghe's active participation in the round table, underscores the government's unwavering commitment to attracting foreign investment and driving sustainable economic progress.
Meanwhile, President Ranil Wickramasinghe also joined a meeting with the Japan-Sri Lanka Parliamentary Friendship Association.
Meanwhile, a meeting took place in Tokyo between Japan's Minister of Digitization, Mr. Taro Kono and President Ranil Wickremesinghe. During the meeting, President Wickremesinghe provided a comprehensive overview of Sri Lanka's program to advance towards a digital economy. Furthermore, the discussion emphasized the importance of enhancing cooperation between Japan and Sri Lanka in their respective digital transformation endeavours.
Simultaneously, President Ranil Wickremesinghe also engaged in talks with Vietnamese Deputy Prime Minister Trần Lưu Quang in Tokyo. The discussions between the two leaders primarily focused on strengthening bilateral relations and fostering cultural cooperation between Sri Lanka and Vietnam.
DON'T MISS
Puttalam assault ; students released on strict bail conditions (Update)
Torque Macaque case : Court grants time to present facts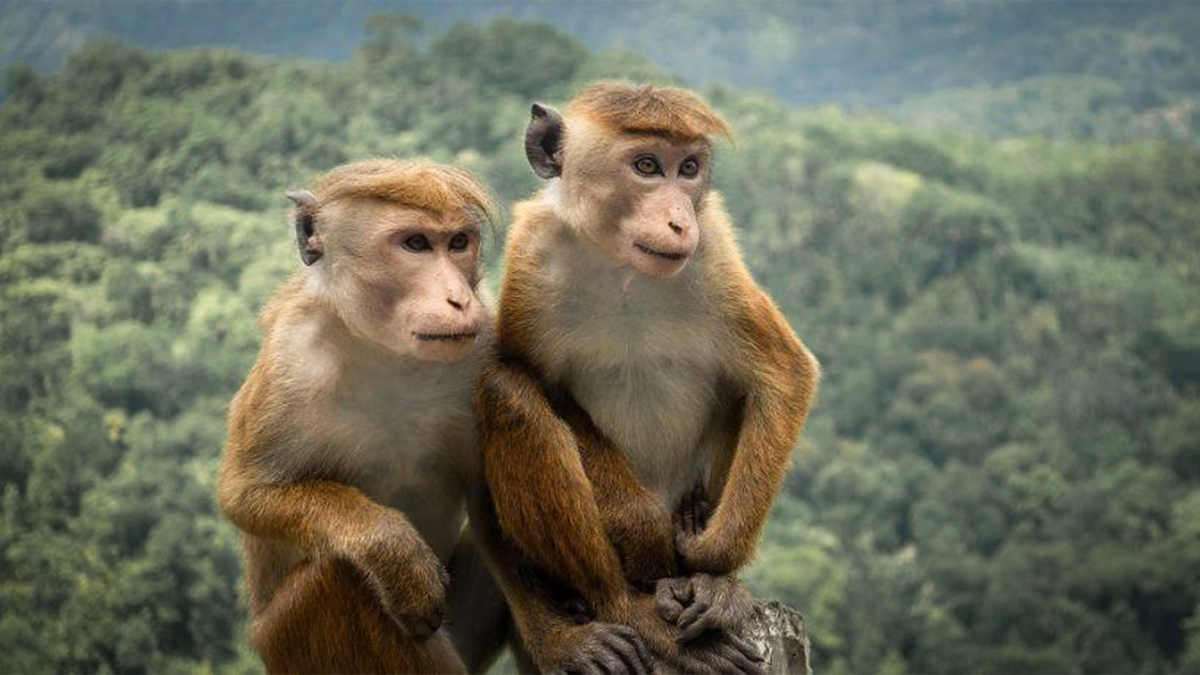 The Court of Appeal today (26) granted the Attorney General time until June 26th to present the facts regarding the petition filed against the exportation of Torque Macaque monkeys to China.
Environmental organizations have filed this petition seeking a court order to prevent these monkeys from being exported. They say that this a serious case of animal cruelty and is also against the provisions of the Animal and Flora Ordinance Act.
The petitioners have further said that information has been revealed that there is a plan to export these monkeys for testing purposes.
COPE learns famous star sapphire cluster worth only USD 10,000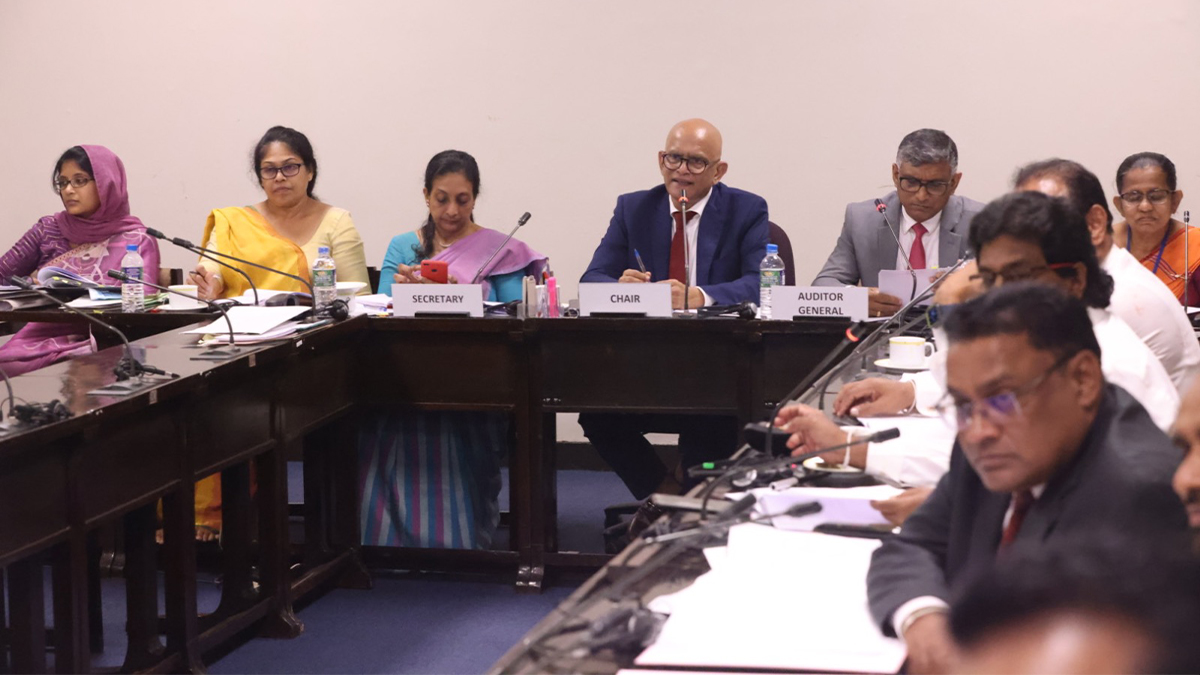 The value of the star sapphire cluster, dubbed as the world's largest, has been downgraded from USD 100 Million to USD 10,000, the Committee on Public Enterprises (COPE) was informed on Wednesday (24).
Officials from the National Gem and Jewellery Authority stated that the star sapphire cluster weighing around 510 kilograms was found in Ratnapura in July 2021 and the news was reported on a global level.
Officials had stated that the Chairman of the Authority at the time had initially announced that the star sapphire cluster was worth around USD 200 Million, and downgraded it to USD 100 Million later. However, after being sent overseas for testing it was found that the world's largest star sapphire cluster was only worth USD 10,000.
During the COPE meeting, many other irregularities at the National Gem and Jewellery Authority were scrutinized.
Teen's hand hacked off the wrist over kite dispute
A boy from Weheragampita in Matara whose hand had been cut off at the wrist during a brawl over flying a kite was admitted today to Matara General Hospital.
Two suspects who were brothers of one family, were taken into custody by Matara police in connection with the incident.
They had assaulted the boy with a sword, separating his left hand at the wrist.
Relatives had brought the severed part of the hand soaked in ice cubes to the hospital and it was immediately dispatched to Colombo National Hospital with the injured boy.
HQI Matara Police Roshan Hettiarachchi and OIC Crime Investigation Branch Rukman Kottage are conducting further investigations.
(dailymirror.lk)