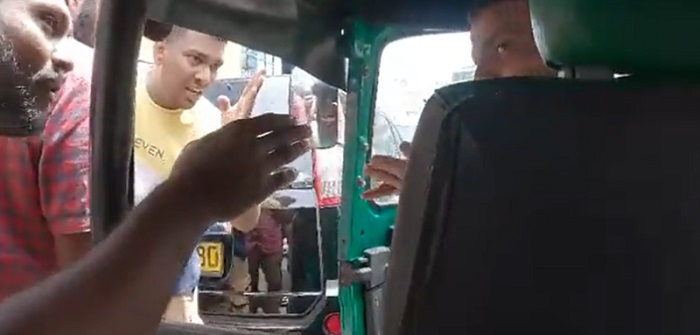 The Tourist Police in Galle has launched an investigation into an incident where the driver of an app-based taxi service had been verbally abused by a group of local three-wheeler drivers for transporting foreign tourists.
According to video footage recorded by two foreign tourists in the three-wheeler, the driver was seen being verbally abused and warned not to transport tourists in the area.The incident is reported to have taken place yesterday (07), while the Tourist Police are reported to have launched an investigation after video footage of the incident had been shared on social media.
The Tourist Police Division reported that no formal complaint has been filed on the incident as yet, but investigations have been launched as it involved foreign tourists. Several social media users have slammed the local three-wheeler drivers over their behaviour, pointing out that the local three-wheeler mafia can severely affect tourism.Some have pointed out that the behaviour of local three-wheeler drivers can be detrimental, resulting in the harassment of foreign tourists and that they must be severely dealt with.