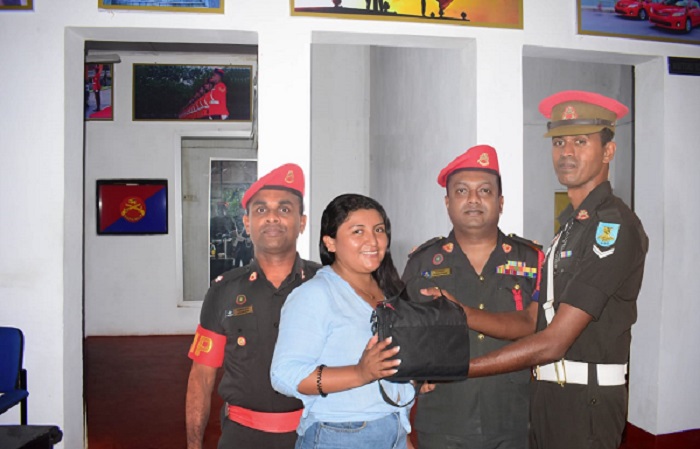 The handbag of a foreign tourist containing Rs. 700,000 worth of foreign currency and a camera has been found and returned by a Sri Lanka Army officer in Giritale in the Polonnaruwa District.
According to the Army, the handbag had been found near the Avukana Buddha Statue premises in Girithale on Sunday (13) by Corporal NEDP Nanayakkara of 2 Sri Lanka Corps of Military Police (SLCMP).
Upon being inspected by officials at the 2 SLCMP Headquarters, cash worth Rs. 700,000 in foreign currency, a Canon camera worth Rs. 300,000, a passport of a resident of Peru, a Power Bank, and two ATM cards had been found inside the handbag.
After being informed, the owner of the handbag has collected it from the 2 SLCMP Headquarters with all the valuable belongings.