Millions of fish die in Aussie town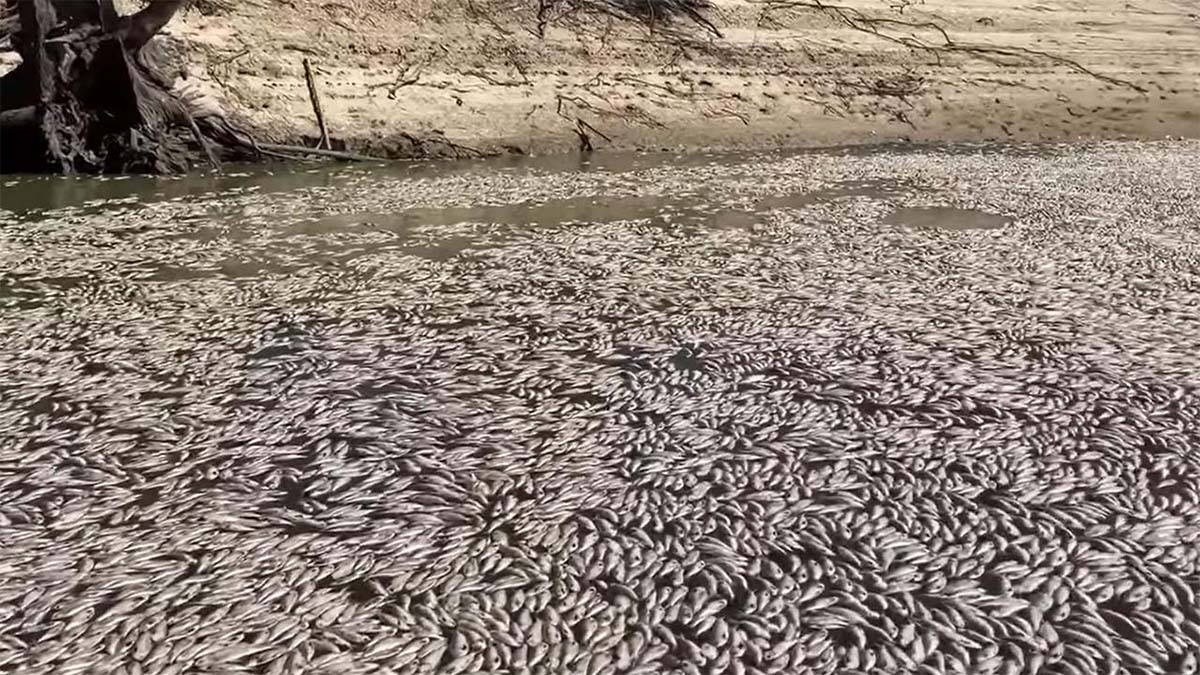 Residents in a regional Australian town have woken to find millions of dead fish in their river.
The large-scale fish deaths were first reported on Friday morning in the New South Wales' (NSW) town of Menindee.
The state's river authority said it was a result of an ongoing heatwave affecting the Darling-Baaka river.
Locals say it is the largest fish death event to hit the town, that experienced another significant mass death of fish just three years ago.
In a Facebook post, the NSW Department of Primary Industries (DPI) said the heatwave put "further stress on a system that has experienced extreme conditions from wide-scale