Pasindu Gunaratne appointed chairman of NYSC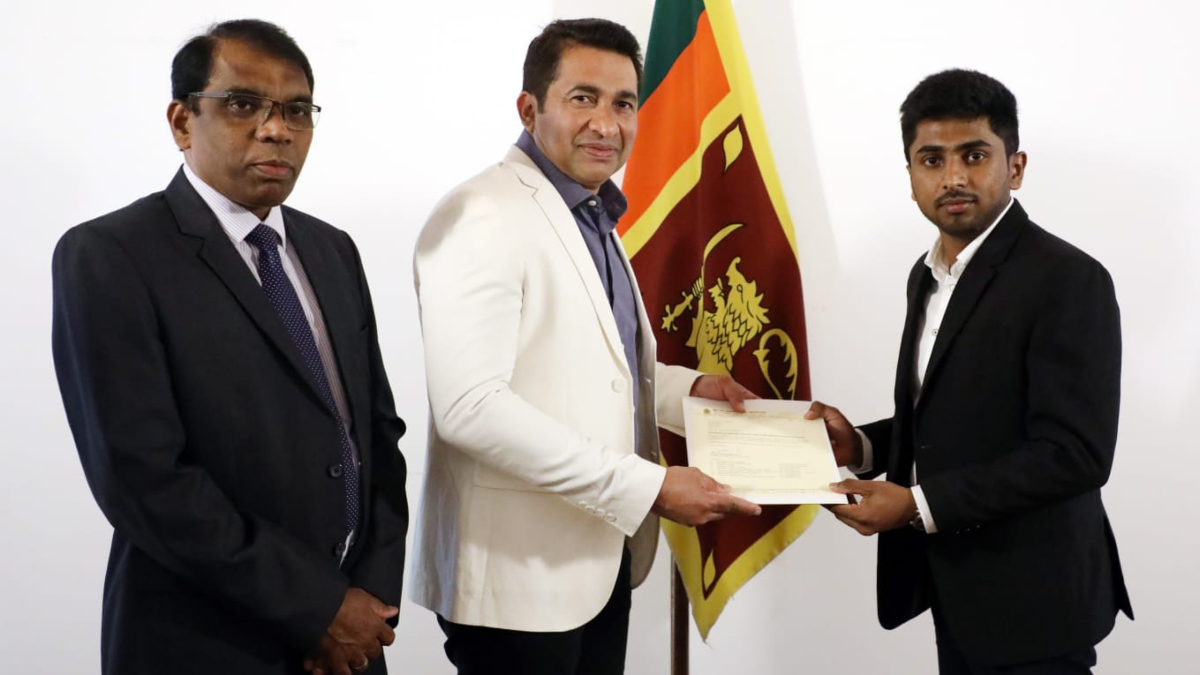 Pasindu Gunaratne has been appointed new chairman of the National Youth Services Council (NYSC).
His appointment was made yesterday (17) by youth affairs and sports minister Roshan Ranasinghe.
An old boy of Royal College, 25-year-old Mr. Gunaratne is a civil-engineer by profession, holding a BEng (Hons) in Civil & Infrastructure Engineering from the Kingston University and a BSc (Hons) in Quantity Surveying & Construction from De Montfort University (UK).
Currently, he is also reading for another degree at the Sabaragamuwa University.
He is also president of Lion's Club of Colombo 07, making a considerable impact on that community.
Minister Ranasinghe has expressed confidence that Mr. Gunaratne's leadership qualities and engineering background will help him to spearhead new projects and new beginnings to empower youths and nurture their skills for their future success.