At least 124 Afghans dead due to freezing weather.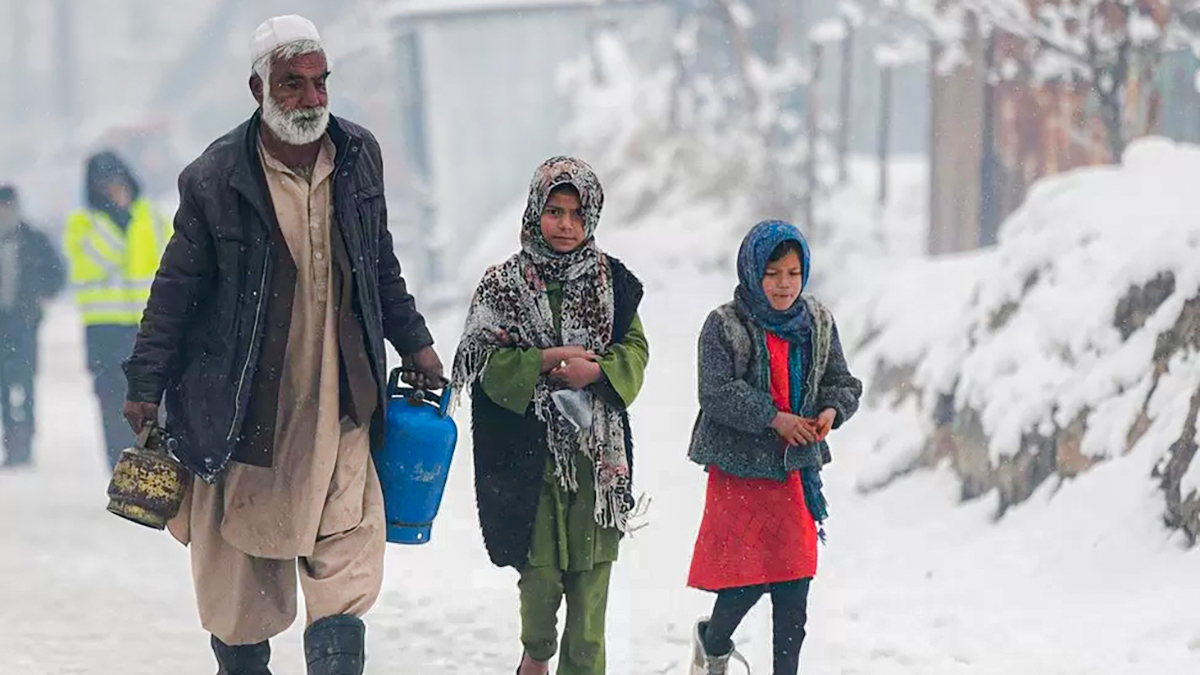 At least 124 people died in freezing temperatures in Afghanistan in the past fortnight, Taliban officials say.
About 70,000 livestock had also perished in what is the coldest winter in a decade, a State Ministry for Disaster Management spokesman said.
Many aid agencies suspended operations in recent weeks after the Taliban banned Afghan women from working for non-governmental organisations.
A Taliban minister said despite the deaths, the edict would not be changed.Acting Minister of Disaster Management Mullah Mohammad Abbas Akhund told the BBC that many areas of Afghanistan were now completely cut off by snow; military helicopters had been sent to the rescue, but they couldn't land in the most mountainous regions.
The acting minister said the forecast for the next 10 days indicated temperatures would warm. But he was still worried about a rising death toll – of Afghans, and their livestock."Most of the people who lost their lives to the cold were shepherds or people living in rural areas. They didn't have access to healthcare," Mullah Akhund said."We're concerned about those who are still living in the mountain regions. Most of the roads which pass through the mountains have been closed due to snow. Cars have got stuck there and passengers have died in the freezing temperatures."