Inaugural meeting reviews progress in Implementing IMF reforms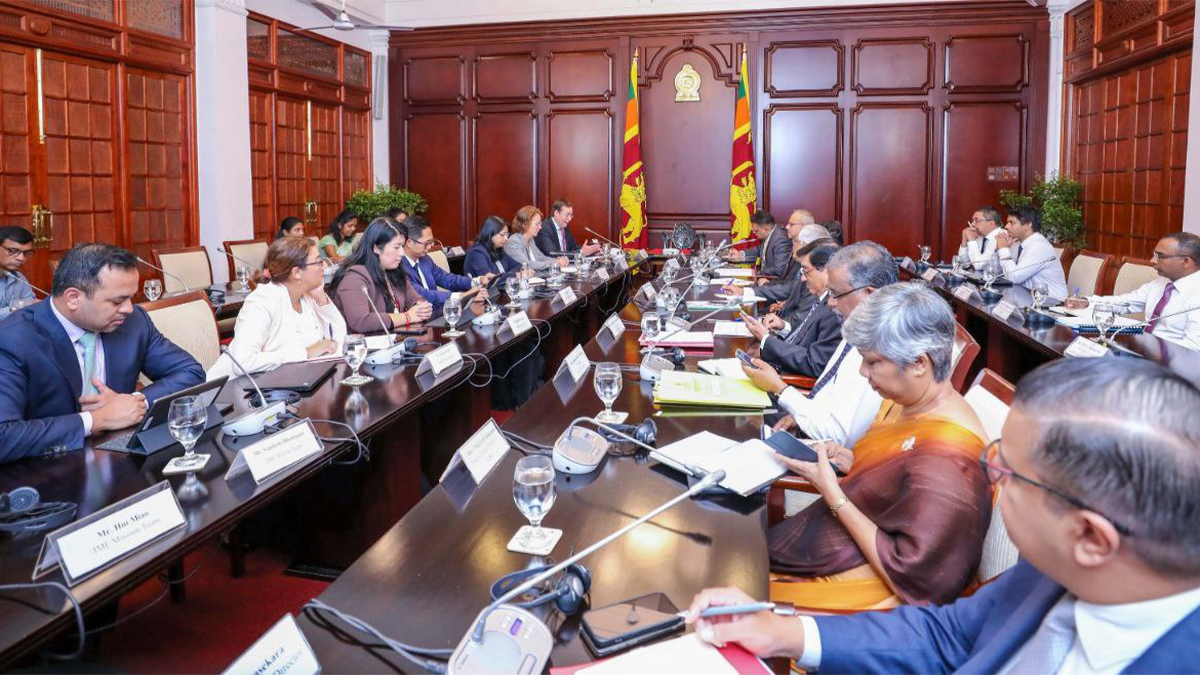 The inaugural meeting to assess Sri Lanka's progress regarding the implementation of the new economic reforms proposed by the International Monetary Fund (IMF) was held at the Presidential Secretariat today (14).
These discussions will be held over a period of two weeks from today and the final discussion of the review will be held on September 26th under the patronage of President Ranil Wickremesinghe.
Representing the Sri Lankan government in this deliberation were Minister of State for Finance Mr. Shehan Semasinghe, President's Senior Adviser on National Security and Chief of Staff Mr. Sagala Ratnayaka, President's Secretary Mr. Saman Ekanayake, Advisor to the President on Economic Affairs Dr. R.H.S. Samaratunga, Finance Ministry Secretary Mr. Mahinda Siriwardena and Central Bank Governor Dr. Nandalal Weerasinghe.
The International Monetary Fund (IMF) delegation featured prominent figures such as Peter Breuer ( Senior Mission Chief), Katya  Svirydzenka ( Deputy Mission Chief), Mike Li, Sophia Zhang, Dmitriy Rozhkov, Noda Selim, Sandesh Dhungana, Nui Miao, Mark Adams (virtual), Joei Turkewitz, Nuong Lan Vu
DON'T MISS
Foods stalls at the Colombo Port City to be removed by March 2027
INS 'Nireekshak' arrives in Trincomalee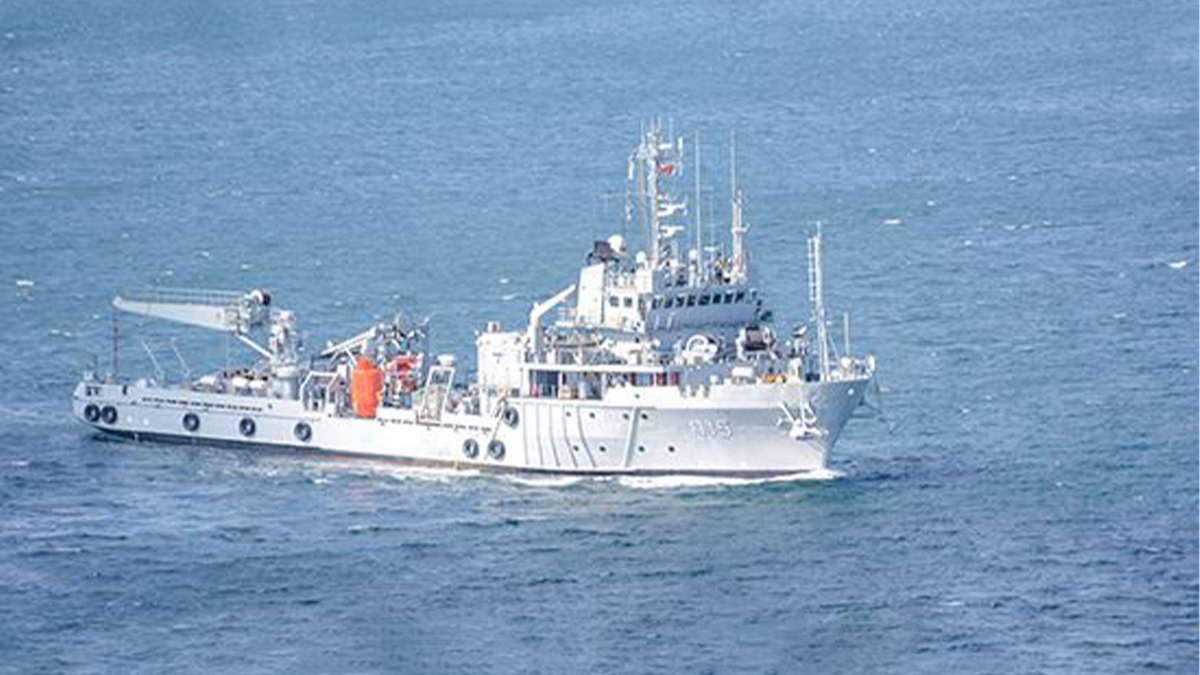 The Indian Naval Ship (INS) 'Nireekshak' arrived at the Trincomalee harbour on a formal visit this morning (14th September 2023). The visiting ship was welcomed by the Sri Lanka Navy in compliance with naval tradition.
INS 'Nireekshak' is a 70.5m long Diving Support Vessel manned by a crew of 137 and the ship is commanded by Commander Jeetu Singh Chauhan. Meanwhile, the Commanding Officer of the ship called on Commander Eastern Naval Area, Rear Admiral Suresh De Silva at the Eastern Naval Command Headquarters this morning.
During the ship's stay, the crew will take part in several programmes, with a view to promoting cooperation and goodwill between two navies. In addition, diving training exercises with the Sri Lanka Navy Diving Unit, a health camp for the community in Trincomalee, and visiting some of the tourist attractions in the country are part of the itinerary.
The ship is expected to depart the island on 21st September.
(navy.lk)
Egg – Chicken prices to drop in 2024!
Minister of Agriculture Mahinda Amaraweera has assured that egg and chicken prices will likely decrease next year and remains stable thereafter.
Speaking at today's (14) Presidential Media Centre (PMC) news conference under the theme 'Collective Path to a Stable Country', he confirmed that there will be no need for egg imports from next year."
Minister Mahinda Amaraweera highlighted that our country's poultry and egg production industry, despite being self-sufficient, experienced a decline due to reduced animal feed production caused by the COVID-19 pandemic and the economic crisis.
Currently, the entire poultry and egg production for the nation is handled by the private sector, with the total chicken population across all farms exceeding 3,420,000.
Songstress Niranjala Sarojini injured in accident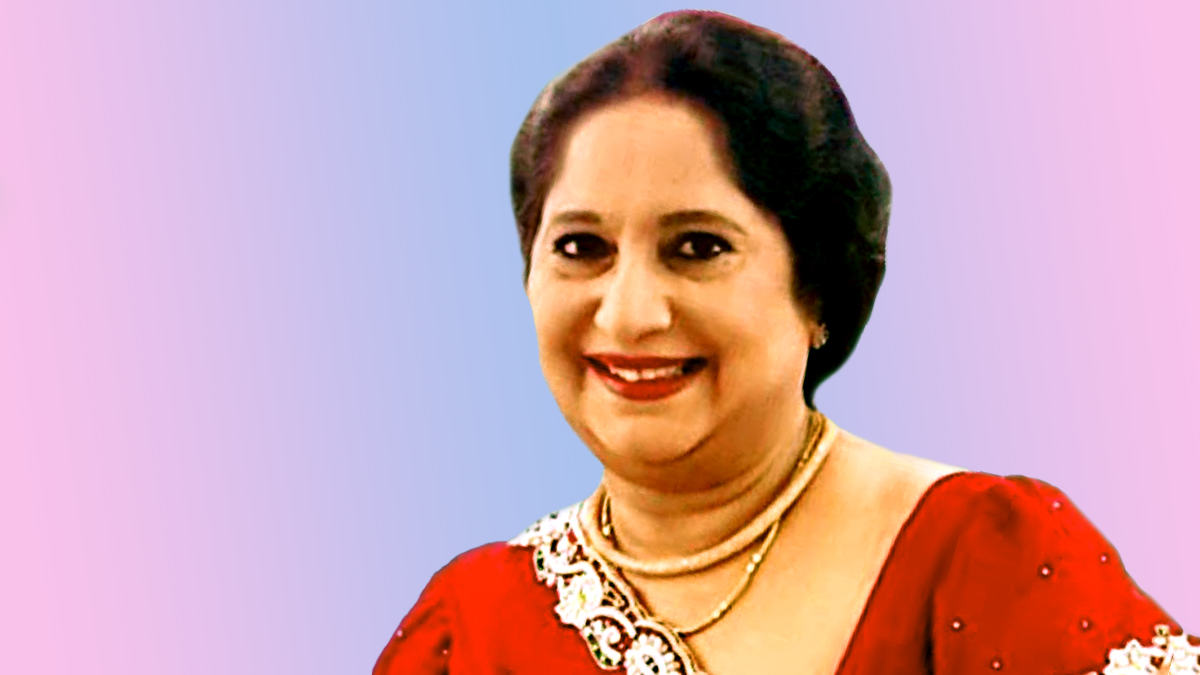 Veteran singer Niranjala Sarojini has been injured in a road accident in the Udahamulla area in Ambuldeniya, according to the Mirihana police.
She had been travelling in a trishaw to get her car, which was at a garage, when the trishaw had collided with another vehicle.
Both vehicles had sustained damages. Further police investigations are underway.